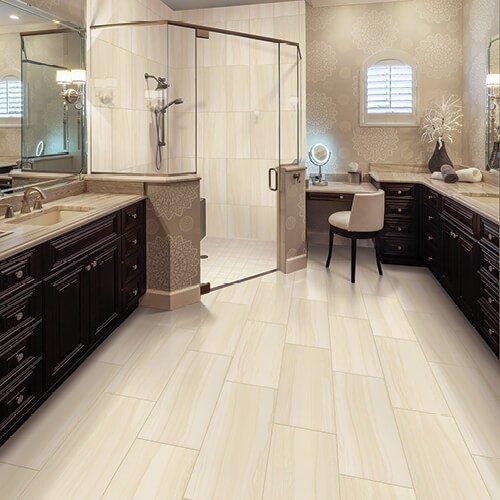 Tile Flooring In
Kansas City

,

KS
Available in a large selection of colors, patterns, designs, materials, shapes, and sizes, tile is one of the most versatile choices for flooring or backsplashes and showers. Tile is durable, waterproof, and attractive, making it a great option for your home. Available in ceramic, porcelain, natural stone, glass, mosaic, and more, tile is the perfect choice for your floors and walls to create a gorgeous room.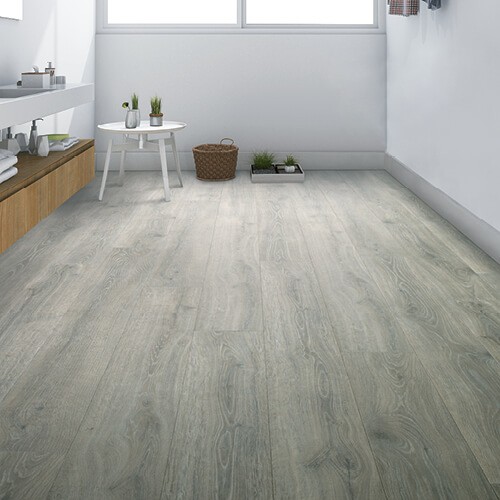 The Benefits Of Tile Flooring
Ceramic tile boasts a number of impressive benefits, including:
A properly installed tile will outperform and outlast nearly any other floor-covering product created for the same application.
Tile resists stains, odors, and dirt and can be cleaned up with a damp mop, sponge, or common household cleaners.
Many tiles are resistant to scratching, and you never have to worry about a cut or tear as you do with some other types of floors.
Tile is manufactured using natural materials and does not retain odors, allergens, or bacteria.
Tile manufacturing technology has created virtually unlimited colors, sizes, styles, shapes, and textures that will add rich beauty and character to any room's decor.
Tile has a dense body that permits little or no accumulation of moisture. This means spills from common liquids found in a kitchen or splashes in a bathroom are not a big concern.